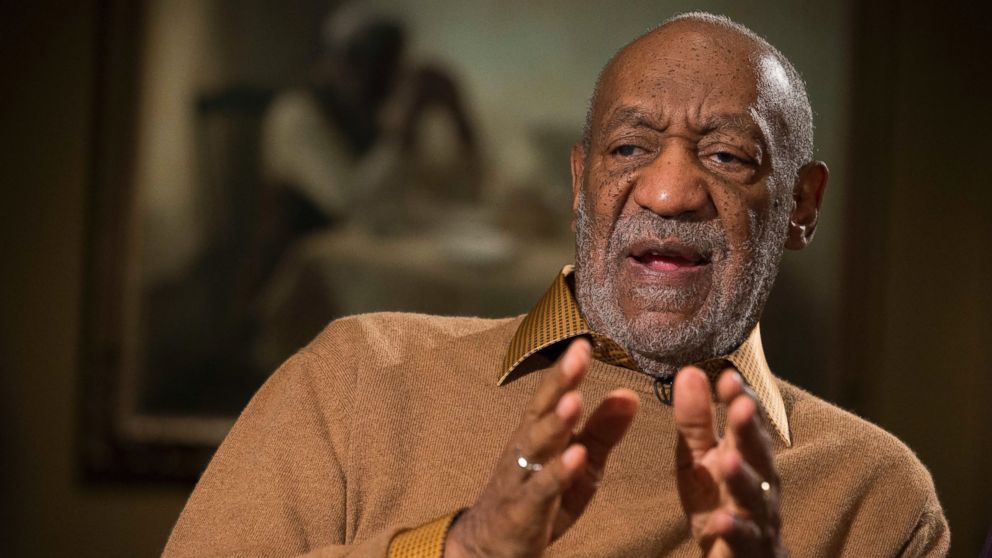 Daughter of Bill Cosby says her father 'is not abusive, violent or a rapist' & that the accusations are "harsh and hurtful" and have been "carelessly repeated as truth."
Bill Cosby said the sexual allegations launched against him could be due to racism during an interview Monday as the legendary comedian prepares for his sexual assault trial next month.
For over five decades we lived with the father image of Bill Cosby not only on T.V. and movies but, also, and especially, at his home with his wife Camille Olivia Hanks, their five children,  girls, Erika Renee, Erin Chalene, Esna Camille, Evin Harrah, and a boy, now deceased, Ennis William.
We would all group up together at home in a family setting because of our family "hero"; Cosby. Now we live with the accusations that this man is a rapist. We have watched memes circulate around social media to make fun of and destroy his image. Before any truth had surfaced, many had already began to label him and make jokes to add to the fire.
It's interesting that all of this appeared around the time that Bill Cosby was about to buy the NBC network, so of course a black man with that level of power in America…must come down right?! I can only assume in some cases that this was a racist act because something had to pop up to block him from owning the network. I mean let's just go find and pay someone willing to come forth with a lie and create a scandal to destroy his image and take the focus off of him attempting to own the network.
That's my opinion on it all. I just refuse to believe without actual proof that this man was out drugging and raping women. This same man who highly supported HBCU's by wearing sweatshirts to reflect them on his shows, the same guy who installed family values into us daily while we watched him on TV. The same guy who made us laugh by teaching us that kids do say the darndest things. Now labeled a rapist?! The man was a genius behind television productions. A rapist….I'm not sure about that.
I suppose we believe anything these days if someone says its true before we have any real evidence. "Could be. Could be," Cosby told Sirius XM's Michael Smerconish, referring to new racism charges made by Cosby's daughter, Esna. Listen to the interview below.
"There are so many tentacles. So many different – 'nefarious' is a great word. And I just truly believe that some of it may very well be that", says Cosby.
Ensa Cosby released an audio statement Monday that said "racism has played a big role" is her father's sex scandal. "The accusations against my father have been one-sided from the beginning," Esna Cosby said. "I've witnessed my father's reputation and legendary works be dismissed without any proof.
We can all agree that the allegations against Cosby have had a major effect on his reputation. Some of his concerts and appearances were canceled, and NBC pulled out of a planned Cosby show project. For some of the Cosby defenders, it is thought that his position as a wealthy black American seems to be enough of a reason to believe he is the victim of a racist campaign.
 Bill Cosby's youngest daughter came to her father's defense. Evin Cosby writes in an opinion piece for the National Newspaper Publishers Association published Wednesday that her father "is not abusive, violent or a rapist." She says he "loves and respects women." Cosby acknowledges that her 79-year-old father had affairs, but says he and her mother "have worked through it and moved on."
Bill Cosby is charged with drugging and molesting Andrea Constand in 2004. He has pleaded not guilty and the trial is set to begin near Philadelphia with jury selection next month. Dozens of other women have also made similar accusations against Cosby.
 Evin Cosby writes that the accusations are "harsh and hurtful" and have been "carelessly repeated as truth."
Bill Cosby also questioned the timing of the allegations, claiming they were made all at once to sway public opinion.
"So, the piling on, so to speak is a way — and certainly an impressive, impressive way to get public opinion to come to the other side," Cosby told Smerconish.
The interview airs today at 10 a.m. on Sirius XM's channel 124.
I should hope at the end of this, upon being found not guilty,  they do everything in their possible will to restore this man's reputation because this has been horrible to listen to and watch for fans all over.