JAY Z TEAMS WITH EBAY FOR CHARITY AUCTION
Jay Z is giving back. The hip-hop mogul's Shawn Carter Foundation is teaming up with eBay for Charity on a new fundraising campaign, which will run from May 15-24, with all proceeds going towards the foundation's educational programs and scholarship fund, according to Billboard.
EBay for Charity is partnering with Jay Z's mother Ms. Gloria Carter, co-founder of the Shawn Carter Foundation to help individuals facing socio-economic hardships further their education at post-secondary institutions. The eBay for Charity auctions, which kicked off on May 15 at 8:00 a.m. PDT, will provide fans with the opportunity to donate and bid on unforgettable experiences and signed memorabilia from celebrities such as Demi Lovato, Nick Jonas, CC Sabathia and Andre Ward. 100 percent of proceeds from these items will benefit the Shawn Carter Foundation. Ms. Gloria Carter, Co-Founder of the Shawn Carter Foundation says,
"I have always taught my kids the importance of working hard for what you want. I've made it my mission to empower youth by giving them access to higher education. With graduation season upon us, I'm thrilled to partner with eBay for Charity for a special auction to raise funds for students in need. The auction includes wonderful items and experiences generously donated by our supporters. There's plenty to bid on and best of all, 100% of proceeds will go to the Shawn Carter Foundation, so know you'll be helping to give young people facing hardships the tools they need to pursue their education and dreams."
Fans will also have the opportunity to donate directly to the Shawn Carter Foundation and will be automatically entered to win a VIP Day at Roc Nation Headquarters. The final VIP Day will include a meeting with Roc Nation executives, hosting a listening session with members of Roc Nation's A&R and marketing teams, a photo-shoot on Roc Nation's famous gold couch and dinner for two at The 40/40 Club with accommodation & flights included.
 Shoppers can make donations in the form of symbolic gifts ranging from $10 to $100. $10 will assist students who cannot afford public transportation fare to get to class. $25 will help college students who struggle to afford a college meal plan. $50 will help to defray the cost of required academic materials that tuition does not cover. And, $100 will help to fund one day on the college bus tour, including campus visits, for a student who will be first in the family to attend college.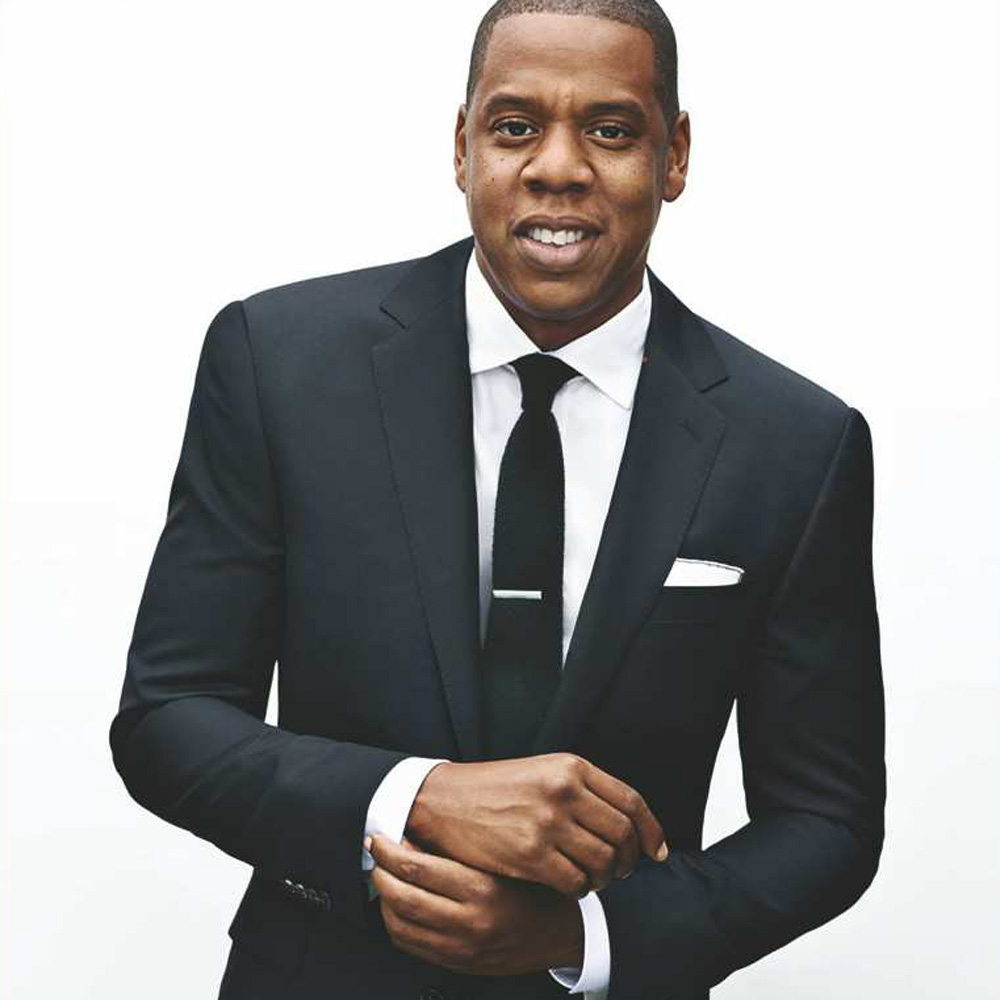 The auction will feature unique experiences and memorabilia including a VIP lounge party at the 40/40 Club in New York City or Made in America VIP passes, to a chance to meet the New York Yankees' CC Sabathia or the Seattle Mariners' Robinson Cano. Signed guitars from Nick Jonas and DNCE are also up for auction as part of this charitable campaign.
 Jay Z has many reasons to celebrate. Outside of his charitable efforts, the rap icon recently signed a reported $200 million Live Nation touring deal after being named one of this year's Forbes Five. Jay Z and Live Nation have renewed their partnership with a new 10-year worldwide touring deal. Though financial records have not been released, Billboard reports that the deal is worth $200 million.
In 2008, Hov signed a 360-deal with Live Nation that helped him launch Roc Nation. That deal was worth $150 million and included musical albums, publishing, and more. This new deal, however, only focuses on touring.
Bidding for the charity has already started on eBay.com