The 90s were the Glory years for Black TV Sitcoms!
Once upon a time not long ago, there was a phenomenon called black television! Of course there are now entire networks dedicated to black programming, but there was once a time when the boom of black TV was staggering. It was a triumph, because in the early days of television, black actors only found work in stereotypical roles.
Black sitcoms were largely dormant until the '70s, then finally hitting a stride in the '80s. In the '90s, that stride became a sprint, with networks scrambling to reach black audiences. This coincided with a celebration of black culture, as Afrocentrism was embraced by hip-hop and it became commonplace to see Malcolm X hats and Howard University sweatshirts in music videos and in the streets. It felt like the perfect marriage of African-American culture and popular culture. I mean the first thing you would do when you got out of school was run home to turn on the television because you knew the for the next few hours, all your favorite shows were coming on back to back!
What we loved about the black sitcoms were that not only were they funny but they taught you real life lessons in the process. I don't know any black family that didn't learn a thing or two about raising kids from watching 'The Cosby Show.'
The number of black sitcoms has declined greatly since those glory days, but the most memorable shows have left an impressive legacy. So below I'm taking you back to some of my top 10 favorite shows and remember this will be tough because there were so many more that I loved!
I absolutely loved this show and mainly because I was crushing on Jason Weaver, but don't judge me because all the girls had TV crushes and he was one of mine. I loved this show because it symbolized something rare which was a single black father raising his kids alone. That's something you don't see these days and each child had their own personal issues that they faced but somehow he managed to hold his family together while working a full time job.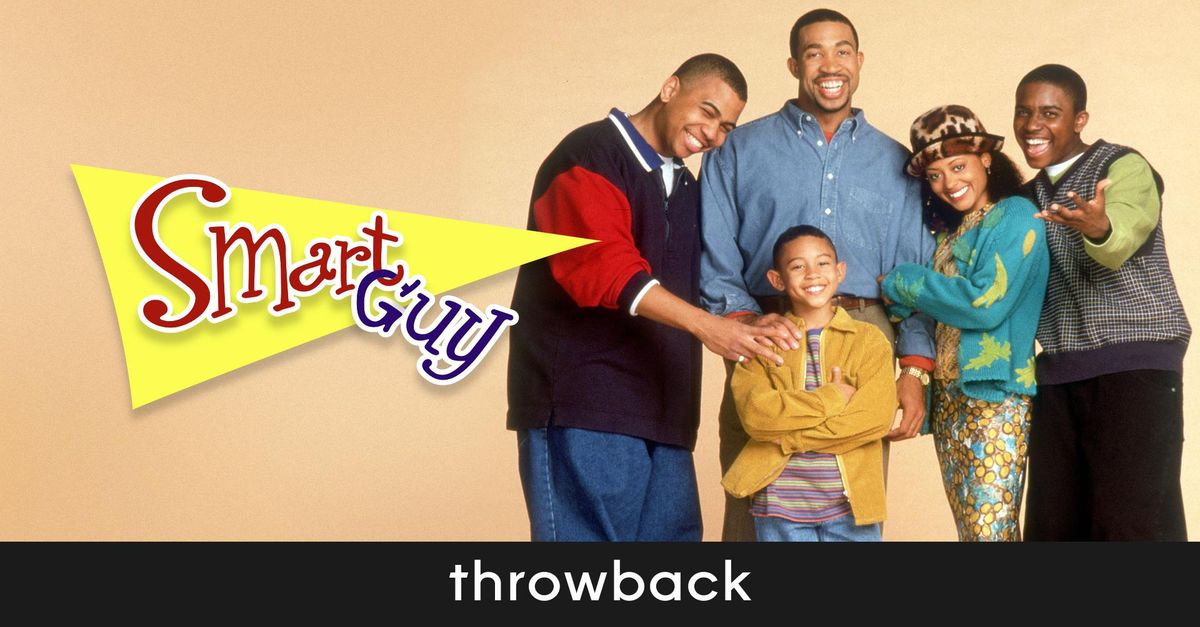 Name a family that wasn't watching the Cosby Show and the result of that would be very thin. I loved this show because it symbolized unity in the black family home. You had two successful black parents with amazing professional careers who were raising their children together! The father wasn't missing from the picture and the mom wasn't raising her kids as a single mother. You don't see much of that today and they displayed rules in their home all while showing love to each child and their own personal issues. Education was a must in their home & we loved that!
Were you not ready to experience college while watching this show? I know I was and I was like in middle school at the time! I loved watching each individual learn how to cope with being in college and being responsible. You saw young black adults finding love, battling personal issues, trying to manage good grades all while surviving college. This was like the best college show ever!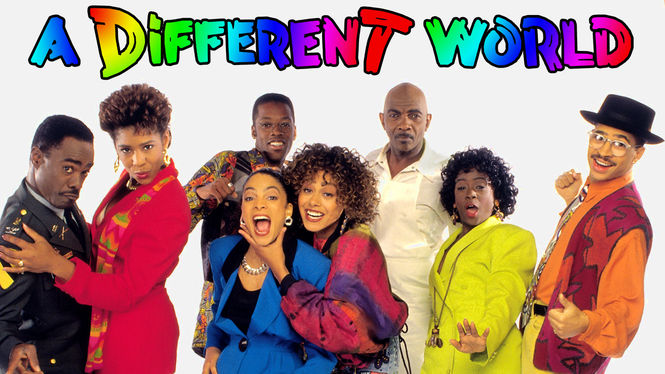 Okay so we all loved us some Steve Urkel, played by Jaleel White right? I mean I think I loved watching Urkel's alter ego and how crazy in love Laura Winslow would be when he appeared. The show revolved around the Winslow family, a middle-class African American family living in Chicago, Illinois. The show aired over 215 episodes so that's how you know it was a hit!
So yea I may have been to young when this show was on air but you still learned a lot from the show! I mean you learned what it was like living single. Living Single centered on six people consisting of four women and two men living the single life in the heart of Brooklyn, New York. The series focused on two different households in one apartment complex, one shared by a trio of independent women and another shared by a pair of male friends. Each dealt with balancing careers and occasional disappointments of  finding love.
Every teenage girl related to Moesha and we all of course had a diary full of confessions and teenage issues. I loved this show because it allowed parents to get a personal look into the life and mindset of a teenage girl. You saw Moesha (Brandy Norwood) go through a ton of life lessons, both good and bad. The sad part about this show was losing Hakeem played by the late actor Lamont Bentley and the lost of Andell played by the late Yvette Wilson.
Okay so part of the reason I watched this show was because I thought that Romeo Santana played by the late Merlin Santana was hot! Judge Me! The show was about a former funk star named Steve Hightower (Steve Harvey) who had enlisted as a high school music teacher away from his original career in Chicago. The show was hilarious and you learned a thing or two about music!
If you grew up in the 90s then I bet you still can rap the entire intro to this show! I loved the character of Will Smith and his unique way of bending all the rules set by his Uncle Phil. He managed to lead each of his cousins into doing what they wanted to do in some form. We loved the Butler who was like the King of dropping shade and of course Hilary who gave boujee its name!
If you were not watching or keeping up with Martin then you were definitely going to be the outcast at school. Everyone was watching this show and I hated to see it go off air. Martin was crazy and his relationship with Gina was the definition of crazy love. We also loved the diverse personalities of characters that he played on the sitcom that added to the humor of the show.
10. Sister Sister
As we come to a close on a few of my favorite shows. I loved Sister Sister because again it was just an inside look into the life of teenage girls. The fact that they were identical twin sisters made their problems in their personal lives a bit tough. Tia Landry and Tamera Campbell were twins separated at birth who later learned of each other's existence and had to come together as teenagers. The show also featured Marques Houston who played the annoying next door neighbor Roger.
I couldn't name them all because that would take all day but the 90s were the best years in TV and I don't think nothing on TV these days could ever top shows like this that made you rush home to gather with your friends and family!