Last year Remy Ma's remix to Phresher's "Wait A Minute" track had everyone convinced she was definitely taking aim at a particular rap peer.
The Grammy-nominated rapper's remixed version of the single caught the attention of many back in December, just a day after a new music video for the track surfaced on Christmas Day. While the video was filled with New Yorker cameos like Young M.A., Maino and Cardi B; Remy's lyrics about fake friends and ghostwriters have lead fans to believe a feud might be brewing between the Bronx native and the "Black Barbie" artist. Check out the lyrics below.
 "Same b***hes call me, that's how I knew y'all was phony/I been putting that work, taking 'em to church, cause I leave 'em holy/Will I smoke this b***h? Yes/Probably fail my piss test/Get rid of those  with that tool […] Crack a b***h with my cell phone, really put her on Facetime/That ghostwriter bout to call her/That lifeline getting shorter/RIP Biggie Smalls, why the f**k they ain't warn her?"
It could all be a chatter, but the signs seem to be present. From a mention of Nicki's classic cover to "Warning" and a ghostwriter bit, it's clear someone has gotten under Remy's skin. There were clear points made out, and Remy and Papoose's budding friendship with Safaree Samuels, Minaj's ex who has hinted towards writing or assisting the artist with some of her biggest records, could be linkage behind the verse.
Well Gucci Mane announced his new album Drop Top Wop last month and wasted no time in releasing the first song off it to start the campaign. This work is in addition to establishing his new label 1017 Eskimo Records which he recently launched. Atlanta rapper Ralo is his first artist.
He has joined forces with none other than Nicki Minaj for a new single 'Make Love' which is out now on Apple Music.
Social Media caught a buzz to the lyrics that Nicki Minaj spit on the track and quickly gathered thoughts that the verse was aimed at none other than Remy Ma. Check out her lyrics below and you be the judge of who she's talking about!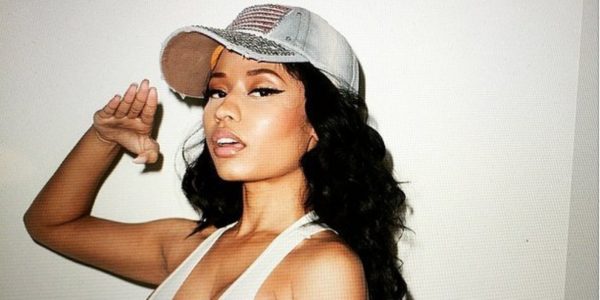 I don't see her
B*tch I'm the greatest, no Kendrick and no Sia
I'm the iPhone, you the Nokia
Everybody know you jealous, b*tch it's so clear
Tell them bum a$$ b*tches to play their role
She see my sexy a$$ every time she scroll
I got it in the can, Dole
Your career gon' be with Anna Nicole
Witcha dumba$$ face
She ain't eatin' but I swear she got some bum a$$ taste
Text her man like, "Dawg, how that bum a$$ taste?" Pay your rent! And stay in your bum a$$ place
Oooohhh, oh you the queen of this here?
One platinum plaque, album flopped, b*tch, where?
Nicki Minaj
I took two bars off just to laugh
You see, silly rabbit, to be the queen of rap
You gotta sell records, you gotta get plaques
S, plural like the S on my chest
Now sit your dumba$$ down
You got an F on your test!
I don't know but that definitely sounds like a diss at Remy Ma!
Check Out The Full Single Below!