Rick Ross has some things to say. The artist released his ninth studio album, Rather You Than Me, on Thursday night, and while its track list has big names like Gucci Mane, Meek Mill, Future and Nas, it's the lyrics that seemingly diss Birdman and Nicki Minaj that have some listeners perking up their ears.
On the combatively-titled Idols Become Rivals, Rozay goes for Cash Money Records co-founder Birdman. The track, which starts with spoken word from comedian Chris Rock, includes lyrics like, "I pray you find the kindness in your heart for Wayne/His entire life, he gave you what there was to gain/I watched this whole debacle so I'm part to blame/Last request, can all producers please get paid."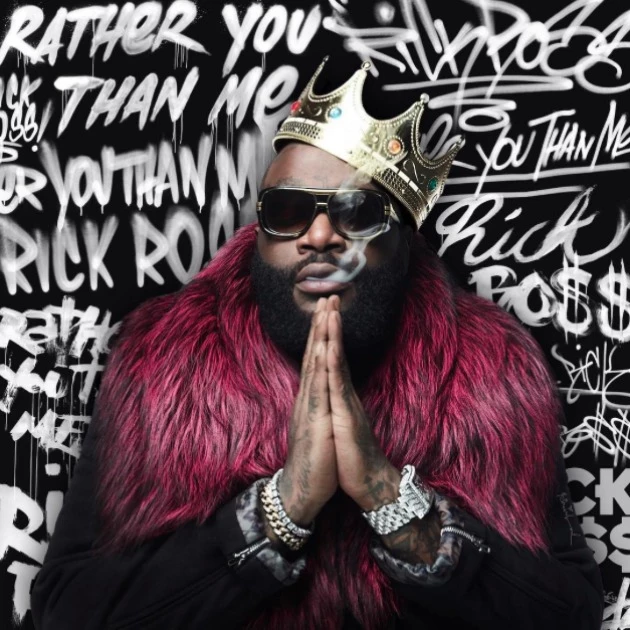 Ross has been outspoken in his support for Lil Wayne, who has been wrapped up in a legal battle with Cash Money for two years.
In a Billboard interview in February, Ross mentioned the track, but didn't say specifically who it was about. "I've got a record titled Idols Become Rivals and it's basically me writing a letter to someone in the game that I looked up to (expletive) near the most and I hate what things have come to," Ross told the magazine.
Wayne and Birdman's feud can be traced back to 2014, when Wayne tweeted that his album Carter V "won't and hasn't been released," due to a dispute with producer Birdman and Cash Money Records. In 2015, Wayne sued Cash Money for $51 million after claiming that it stiffed him for $10 million on Carter V. He also asked to be released from his contract with the label.
Ross explained the track in an Instagram post, and declared his support for Wayne.
In return Lil Wayne responded.
dam big bro that msg hit me in the heart and put the motivation on automatik start. I needed that. 1 boss 2 another pic.twitter.com/3AIaHMuAmn

— Lil Wayne WEEZY F (@LilTunechi) March 16, 2017
Rather You Than Me, which includes the controversial cut "Idols Become Rivals," dropped today (March 17). Check out the single below!